Online Game Designer/Programmer
Across the six week class children will learn to design, code and build their very own games to keep and play with their family.
This is a great class for budding game designers and tech enthusiasts!
Key Information…
ComputerXplorers Bitterne
Online Game Design Class
Date(s)

Every Tuesday from 10/11/2020


6 week class - Tuesdays @4pm
Time
16:00 - 17:00
Location
Online (

Bitterne

)
Age
3-16
Price
£45
Book Now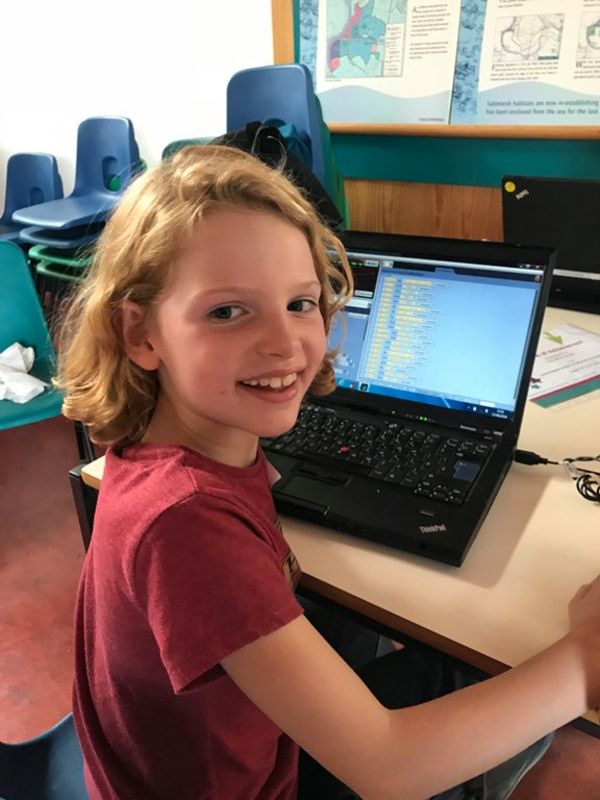 Educational Objectives
Students will develop literacy, math and technical skills while they solve problems and employ algorithmic thinking. They will execute successful time management while developing essential team working skills, giving them the confidence and ability to problem solve individually and as part of a team. They will exercise critical thinking skills as they compare, contrast and evaluate various pieces of software.
Open to children Year 2 upwards from Bitterne CE Primary School
6 Session Course Running 1 session per week,

First session is on Tuesday 10th November at 4pm,

If the schools return early we will either carry on the course in an online format of hold the session at school as an after school club.

Places can't be guaranteed and are allocated on a first come basis
---
What else we do...