Welcome to The ComputerXplorers Academy Launching January 21!
Our Bitterne Academy based at the adult education centre within Itchen College. The excellent facilities and the space available are a perfect mix for our classes.
Join us on a Saturday morning for our educational tech adventure!
ComputerXplorers Academy
The ComputerXplorers Academy provides specialist fun & educational age appropriate computing classes.
Date(s)

Every Saturday from 16/01/2021


Saturday Mornings within various age group time slots.
Time
09:00 - 13:45
Venue

Itchen College - Meet at Sports Centre Reception

Middle Road

Bitterne

Hampshire

SO19 7TB

Age
3-16
Book Now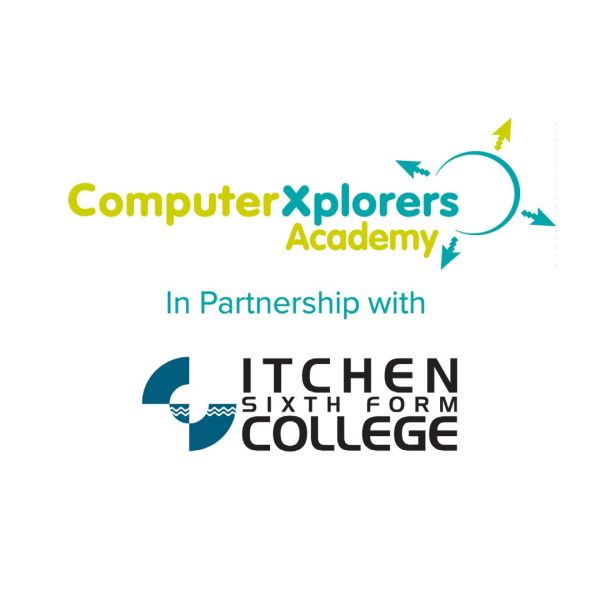 MiniXplorers (3-6yrs)
Saturdays 9-9.45am
Across the programme MiniXplorers will explore a range of fun, age-appropriate technologies. They will be introduced to the basics of internet safety, programming, game design, movie making, robotics and more. Creativity, learning through discovery and social development are encouraged as our Minis start their technology-rich adventure.
JuniorXplorers (7-9yrs)
Saturdays 10-11am
Across the programme JuniorXplorers will delve into the world of creative technologies. They will discover what it takes to design, build and code their own computer games, mobile phone applications and animations and explore the amazing world of robotics. They will develop a solid understanding of the role technology plays in our everyday lives.
TechXplorers (10-13yrs)
Saturdays 11.15-12:15pm
TechXplorers will build their knowledge of software, hardware and computing concepts. From creating animations and computer games to programming robots, they will deepen their understanding of technology and how we can use it to enhance our society in smart, safe and sustainable ways.
ProXplorers (14-16)
Saturdays 12.30-13:30pm
Our ProXplorers will use their knowledge, understanding and technical skills to build on their creative digital portfolio. Using specialist software, they will gain an understanding of industry practice in a fun, engaging environment. Students will gain a clear understanding of key computing concepts and the fundamentals of computing systems.
Throughout the programme children will use a wide variety of software and hardware enhancing their computing skills and confidence. Children will be encouraged to work collaboratively to solve problems and discuss creative decisions and solutions.
How does it work?
ComputerXplorers Academy operates from September to July in line with the school calendar ie no classes during school holidays. Children attend one session per week in term time.
Over the course of a year your child will experience a wide range of technology focusing on different aspects at different times. The big benefit of the Academy (apart from the obvious awesome tech fun) is the diversity of the offering across an extended period.
Dependent on the age of your child these are just some of the areas we are likely to cover: 3D design and printing, augmented reality, app design, digital arts, animation, game design, robotics, engineering, electronics, coding and the latest Minecraft skills.
The children see ComputerXplorers Academy as a fun place to go, be creative and learn cool new tech skills.
Parents are delighted with seeing the excitement on their children's faces and seeing what they can achieve from the educational content delivered.
How much does it cost?
When your child joins ComputerXplorers Academy you pay a monthly subscription fee by direct debit from the point of enrolment to July.
ComputerXplorers Academy for MiniXplorers is £40 per month.

ComputerXplorers Academy for JuniorXplorers is £40 per month

ComputerXplorers Academy for TechXplorers is £40 per month.
Over the course of a year your child will experience a wide range of technology focusing on different aspects at different times. The big benefit of the Academy (apart from the obvious awesome tech fun) is the diversity of the offering across an extended period.
You may cancel your subscription with one month's notice, but we hope that your child will love it so much it won't be something you will need to consider.
Where can I find an Academy?
What's the right group for my child?
It is most likely that your child will be best suited to the age range listed for each group. However, the age range is a guide only and we will work with you to identify the most suitable group for your child.
MiniXplorers: 3 to 6 years

JuniorXplorers: 7 to 9 years

TechXplorers: 10 to 13 years
Are your classes COVID-secure?
We carefully manage our groups to ensure that your children and our staff stay safe while having fun.
Social distancing rules are complied with - group numbers are reduced where necessary.

Keyboards, computers and mice are sanitised before and after each class.

Children are required to sanitise their hands on entering and leaving class.

Computers will not be shared during the pandemic.
What skills does my child need to join ComputerXplorers Academy?
We welcome children of all levels and abilities. No previous experience is needed in any of our groups.
It's a chance to dig deeper into a favourite subject, discover a new passion or just try something new out of school.
Whether your child is a tech-lover, tech-curious or a complete beginner they will feel at home at ComputerXplorers Academy.
---
What else we do...